News
The first day of the"Vugar Gashimov Memorial-2022 " ended.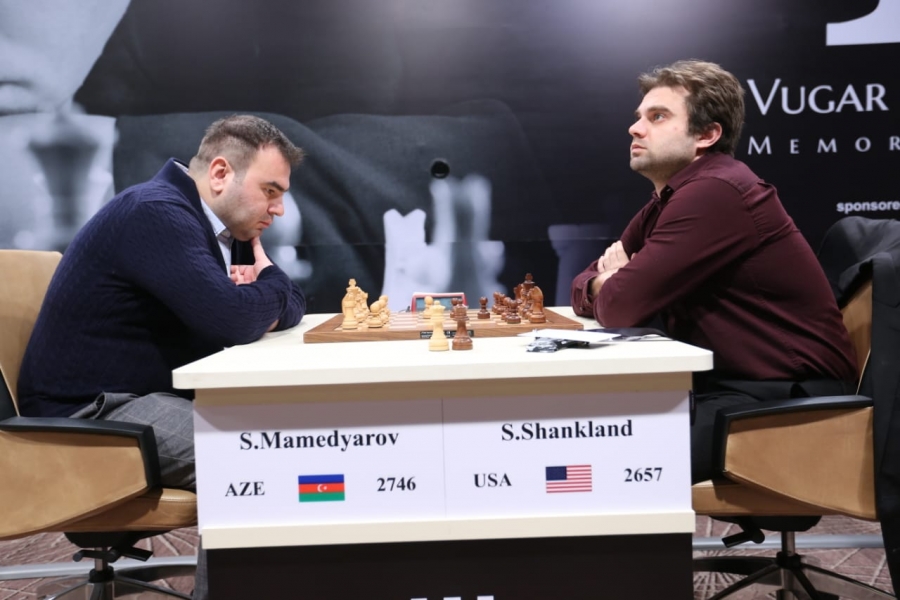 In the first three days of the tournament, 10 chess players will show their strength at the rapid tournament, the press service of the tournament reports.
On the first match day, matches of 3 rounds were held. In the first round, between Azerbaijani representatives, Rauf Mammadov won. He was superior to his teammate Abdulla Gadimbeyli. Shahriyar Mammadyarov drew with the Chinese Wang Hao. Indian Gukesh Dommaraju won against Romanian Richard Rapport and Uzbek Nodirbek Abdusattorov won against Spanish Valejo Pons.
In the second round, Rauf M. defeated Gukesh D. , Valejo Pons defeated Richard Rapport, N.Abdusattarov defeated A.Suleymanli and Wang Hao defeated A.Gadimbayli. Sam Shankland and Shahriyar Mammadyarov agreed to draw.
In the last round of the day, R.Mammadov and Wang Hao, A. Gadimbayli and Sam Shankland agreed to draw. R. Rapport defeated A. Suleymanli, N.Abdusattarov defeated S.Mammadyarov, V.Pons defeated Gukesh D.
Nodirbek Abdusattorov with 6 points leads the standings. Rauf Mammadov is second with 5 points. S.Shankland, V.Pons and W.Hao share 3rd-5th with 5 points, R.Rapport, S.Mamedyarov and G.Dommaraju with 2 points share 6th-8th places. A.Gadimbayli ninth with 1 point, A. Suleymanli was the last.
On December 19, the matches of the next 3 rounds will be held.