News
The US chess player Fabiano Caruana has won the "Vugar Gashimov Memorial 2021".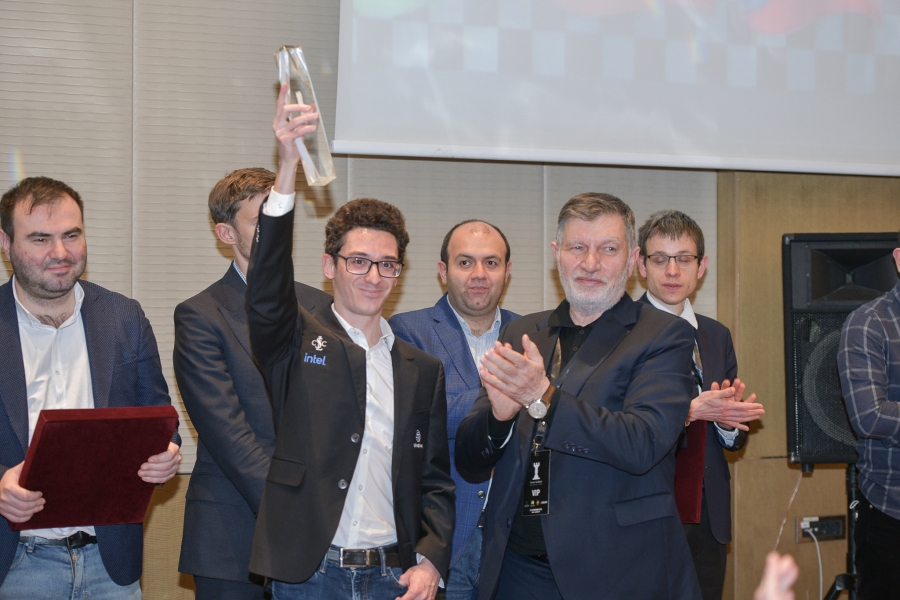 The US representative Fabiano Caruana has won the 7th international super tournament dedicated to the memory of prominent Azerbaijani chess player Vugar Gashimov.
Hungarian Richard Rapport and US representative Fabiano Caruana, who scored equal 24 points in the tournament, met in Armageddon. The US chess player, who won the match, became the winner of the tournament. The third place was taken by the Azerbaijani chess player Shakhriyar Mamedyarov.
It should be noted that the 7th Vugar Gashimov Memorial was organized by the Vugar Gashimov Chess Foundation, supported by the Ministry of Youth and Sports, the Azerbaijan Chess Federation and sponsored by SOCAR.
First Vugar Gashimov Memorial was held in Shamkir in 2014. Current world champion Magnus Carlsen won the tournament four times (2014, 2015, 2018, 2019), while Azerbaijani chess player Shakhriyar Mammadyarov won the tournament twice (2016, 2017).