Media
Carlsen Gets 1st Win In Shamkir Chess; Topalov Leads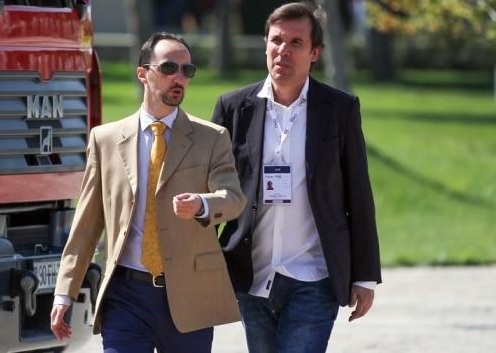 Veselin Topalov maintained his lead at the Gashimov Memorial in Shamkir as he won (again from a worse position) vs David Navara. Magnus Carlsen scored his first win in round five vs Radoslaw Wojtaszek in an offbeat Sicilian.
With only draws, the first three rounds saw quite a lot of fighting on the chessboards so perhaps it's not so strange that decisive games are starting to appear now in Shamkir. Yesterday one, today two—we're going in the right direction!
Magnus Carlsen seemed pretty inspired today. His offbeat opening moves against Radek Wojtaszek's Sicilian revealed a clear will to win, and that win came in the end although he did admit he "misplayed it" a bit.
The Qxd4 Sicilian is a known sideline, but pretty old in fact, and coming with a decent amount of theory. Carlsen played it creatively, delaying development of his king's knight, which eventually went to h3. It which worked out well when Wojtaszek decided to avoid g2-g4 with ...h7-h5—good in many modern Sicilians, but probably not in this one.
However, at the critical moment, when Carlsen could strike, he didn't. Read more...
Source: chess.com