News
Azerbaijan would host one more International Tournament in Chess.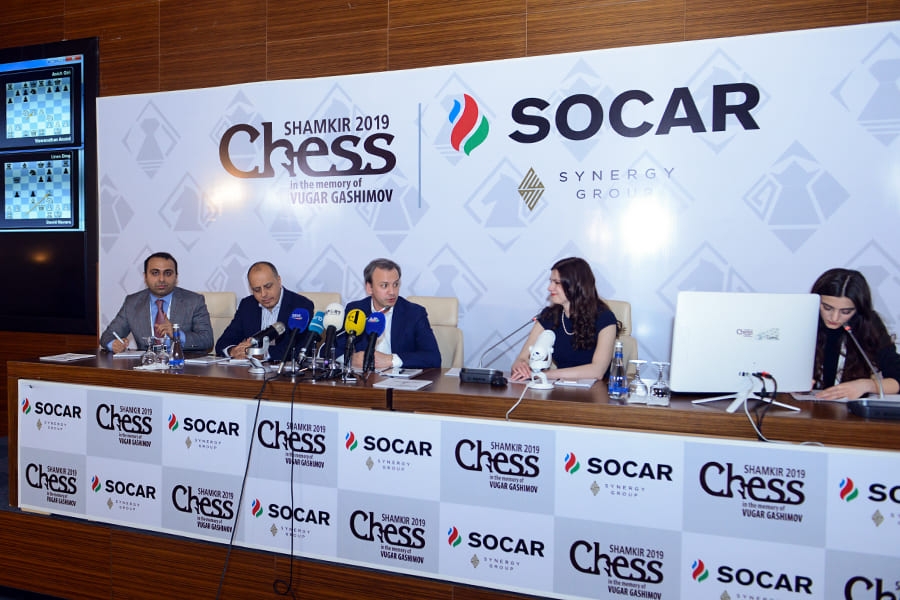 The vice-president of the Azerbaijan Chess Federation (ACF), Mahir Mammadov talked about this issue in the press conference organized in Shamkir jointly with Arkadi Dvorkovich, the president of the International Chess Federation (FIDE).
Being the vice-president of FIDE as well, M.Mammadov noted that there are discussion over holding the Grand Prize Tournament among female chess players of Azerbaijan.: "It is very difficult to find a suitable schedule during a year, while new tournaments are being constituted. The tournaments which are held currently in Azerbaijan will be kept in the following calendar year. At the same time, we have started to the negotiations with FIDE regarding to the holding one stage of Grand Prize Competition among female chess players in 2019 and 2020".
According to M.Mammadov, the officials of Azerbaijan Chess Federation are being designated to the several positions within different structures of the re-formed FIDE: "The representatives of Azerbaijan Chess Federation are participating closely in the actions of FIDE. Our specialists have started to be designated to the different commissions of the institution thanks to the new administration. Furthermore, the Presidential Assembly Meeting of the International Chess Federation (FIDE) will be held in Baku, in the late June.
We should note that, afterwards of the ongoing "Shamkir Chess 2019" Super-tournament, three more tournaments will be held in Azerbaijan. "The Nakhchivan Open" in May, The International Child Chess Tournament in the memory of Vugar Hashimov in 24 July-1 August, and finally, "The Baku Open" International Chess Festival will be held in 20-30 September.
The Press Service of "Shamkir Chess 2019"