News
Memorial participants visited the grave of outstanding chess player Vugar Gashimov.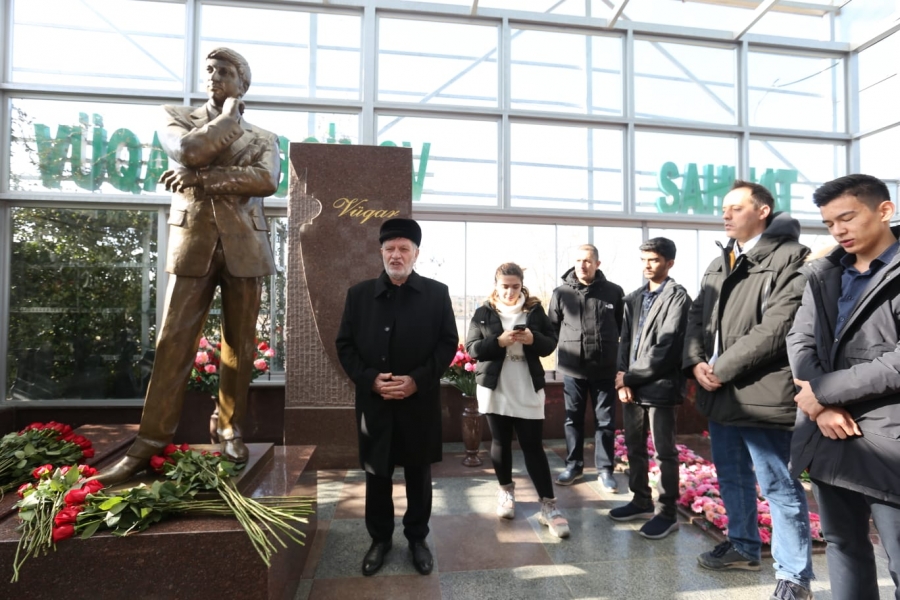 Participants of the"Vugar Gashimov Memorial-2022 " visited the grave of the outstanding Azerbaijani chess player Vugar Gashimov on December 21 in the II alley of Honor.
According to the press service of the tournament, participants of the competition, a member of the Organizing Committee - Secretary of the Union of writers of Azerbaijan, writer Chingiz Abdullayev and media representatives attended the visit.
The participants laid flowers at the grave of our chess player.
Director of the tournament Anar Allahverdiyev spoke about Vugar Gashimov's achievements in World Chess and his contribution to the development of this sport in our country.
First Vice-President of the Chess Federation of Azerbaijan Faig Hasanov said that the first memorial was attended by strong athletes: "Vugar was a professional athlete, as well as a wonderful person. His games are a textbook for young chess players today. As long as there is chess, Vugar will always be remembered."
Highly appreciating the achievements of Vugar Gashimov, writer Chingiz Abdullayev said that losing a person at a young age is a heavy feeling. If this person is a talented person, it is doubly heavy. Every Azerbaijani should be proud of Vuqar. Not every person manages to leave his mark on history. But Vugar managed to do it at a young age. Not only parents and relatives, but all Azerbaijanis can be proud of Vugar.
Vice-rector of the Azerbaijan Academy of Physical Culture and Sports Bakhtiyar Rustamov, well-known Russian chess player Yevgeny Tomashevsky, Tournament participants Nodirbek Abdusattorov from Uzbekistan and Francisco Vallejo Pons from Spain spoke about the high human qualities of Vugar Gashimov, his unique style of play in the world chess and emphasized that the memorial was organized at a high level this year.
Vugar Gashimov's father Gasim Gashimov noted that his son was not physically among us and said that he would always live in memories. He noted that Vugar Gashimov was a person attached to his parents and his state. His games are still discussed today. Thank you all for being with us this year.
The competition, which will last until December 24, is organized by Vugar Gashimov Chess Foundation, supported by the Ministry of Youth and Sports, Azerbaijan Chess Federation and sponsored by SOCAR. "Fairmont Baku" hotel hosts the competition.