News
Teimour Radjabov: "It is impossible to compare our relationship with Shahriyar with football"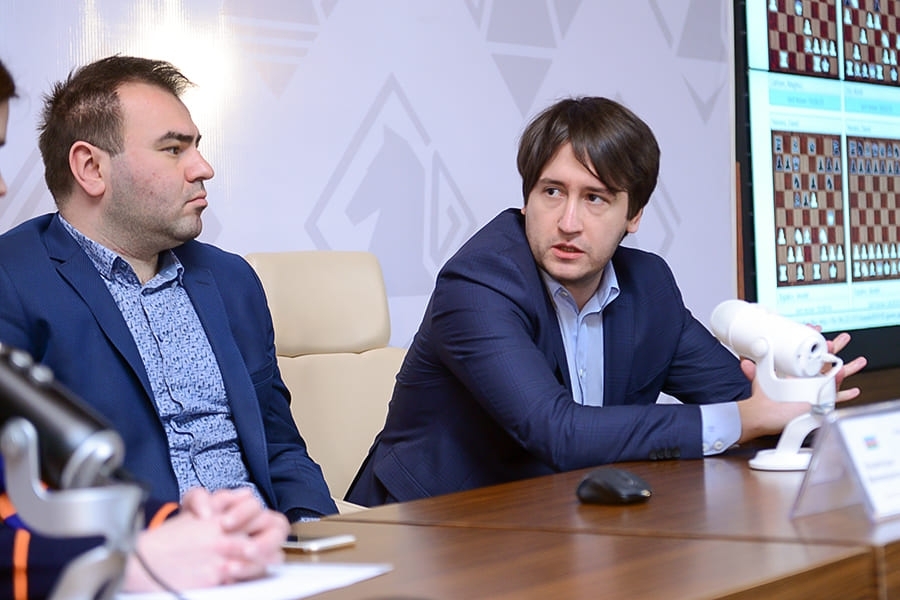 The second round of "Shamkir Chess 2019" devoted to the Memorial of Vugar Hashimov has been started. In the current round, the Azerbaijani grandmasters - Teimour Radjabov and Shahriyar Mammadyarov played a draw. Afterwards of the part, Teimour Radjabov shared his impression to journalists: "Sometimes, although the chess player prepares well to the game, a single move of the opponent make players agree on draw. We know each-other very well, perhaps for this reason the result is like that. The dominance on the part was not obvious, therefore there was not any need to take a risk".
Stated the possibility of many draws even in the World Cup games, the grandmaster noted that this is quite normal case: "If all the results are only draw in a row, may be in this case thinking about the possibility of any problem is understandable. However, having a draw in this kind of tournaments is not unusual. Even in the golf , there are draws as well. In all kinds of sport, draws are recorded. However, when it comes to chess, this kind of result is frequently discussed. Recently, draws are talked a lot in total. Certainly, if there is a winning, it is more interesting. All in all, grandmasters should be understood. In most cases, draws are unavoidable".
T.Radjabov noted that he does not feel the same things when he come across grandmasters from other counties and member of our national team: " We have a very good relationship with Shahriyar. We always discuss and advise each other. When we play in the national team, always we all consider one another while playing. It does not matter if we win or lose, we are always next to one another.Certainly, this makes us to bring lots of luck to our country. Our National Chess team is very friendly. Even when we play in the international games, and defeat each other, we do not express our happiness too explicitly. Generally speaking, we are the friends of many years with Shahriyar. It is not correct to compare this relationship with the one in football. For instance, there is normally only one star in football, and all players play for that star. However, in our national team, all players compete for a single target. When it is needed, we even share our debuts with each other, sometimes we get advices. It is impossible this kind of relationship in other teams".
He expressed that he is reluctant to go to the European Club Championship, as he won this game two-time: "I have won two times the European Club Championship within the personnel of "SOCAR-Azerbaijan" club. I have participated for six times in this game, therfor this game is not so attractive to me at all".
The Press Service of "Shamkir Chess 2019"