News
Prominent grandmasters had a master-class in Shamkir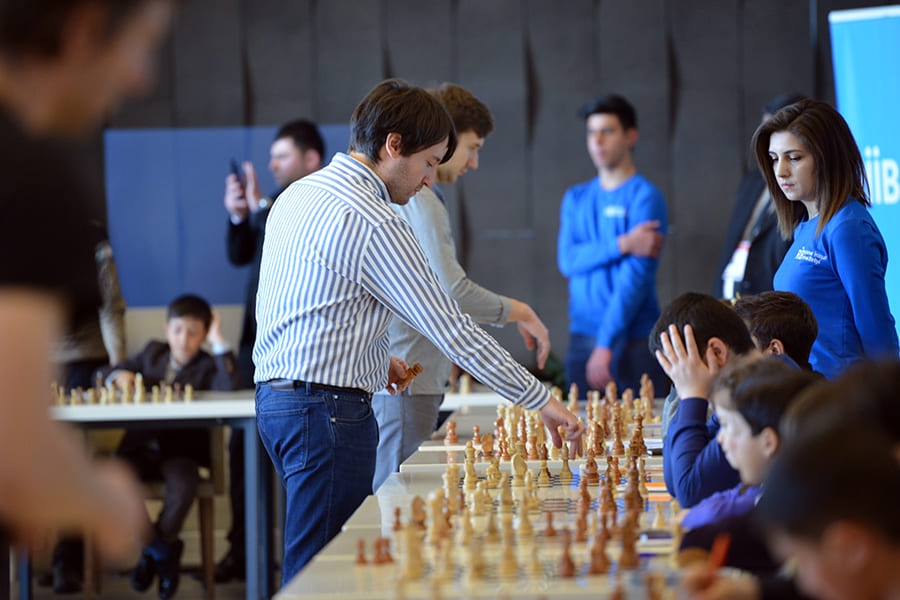 The participants of Vugar Hashimov Memorial had a master-class in the Heydar Aliyev Center in Shamkir. The World Champion Magnus Carlsen, the former world Champion Vishwanatan Anand, the Russian grandmasters Sergey Kariakin, Alexander Grishuk, our representative Teimour Radjabov, and as well as Anish Giri, David Navara played on forty chess boards totally.
Grandmasters had a memorial photo with young chess players in the end.
The Press Service of "Shamkir Chess 2019"