News
Arkadi Dvorkovich: "Shamkir Chess" has been organized in the high level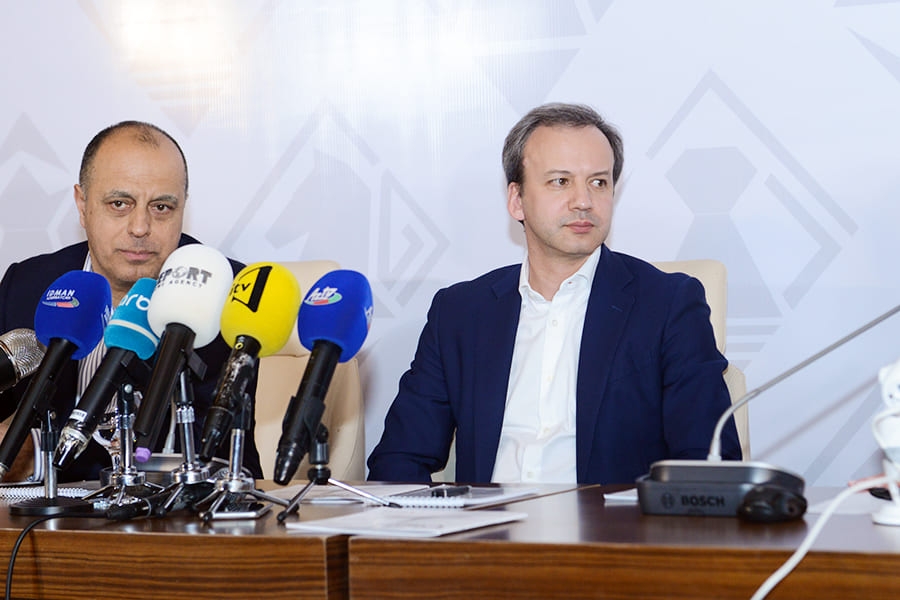 The president of International Chess Federation (FIDE), Arkadi Dvorkovich came to Shamkir in order to watch "Shamkir Chess 2019" Super-tournament in the memory of late Azerbaijani grandmaster, Vugar Hashimov.
Holding the press conference in Shamkir, the FIDE president evaluated the organization of the tournament highly: "The super-tournament has been organized in the high level, and Shamkir people are very hospitable".
Among the participants of "Shamkir Chess", Dvorkovich differed specially the reigning World Champion Magnus Carlsen: "The performance of Magnus makes more interest in people. Certainly, he is the best grandmaster in the World. The main distinction is this. The most distinct feature of his is that, he can concentrate on his game in the maximum level, and he works hard in himself".
He stated that he would like to have several changes in FIDE: "All changes are acknowledged by discussions in the principal conference, and decisions are made by this way. In order to fulfill what I have promised, we have to have a strong team. That is why, we draw the attractions of several strong grandmasters to our team, and we do our best to make chess be loved by all people in the World. We would like to establish chess schools in every inch of the world. At the same time, we would like to see at least the 25 per cent of the positions filled by our female colleagues. We sign contracts with various companies. Currently, we work in one program. We will place all the information in that data in order to make them accessible via Internet".
The Press Service of "Shamkir Chess 2019"